If you're looking for an exciting nightlife experience in South America, Medellín is the perfect place for you. With its nickname as "The City of Eternal Spring," this vibrant Colombian metropolis offers a wide range of nighttime experiences, from laid-back bars to energetic nightclubs and live music venues. In this blog, we'll take you on a tour of Medellín's nightlife, highlighting the best places for nighttime fun and providing essential safety tips.
The Best Bars in Medellín: Relaxation and Great Drinks
1. El Social
We begin our exploration of Medellín's nightlife with one of the city's most popular bars: "El Social." This cozy establishment is known for its relaxed atmosphere and wide selection of cocktails. Located in the El Poblado neighborhood, it's the perfect place to start the night with friends while enjoying delicious drinks and good music.
2. Cervecería Libre
If you're a craft beer lover, you can't miss "Cervecería Libre." This bar offers a great variety of local and international beers. The atmosphere is casual and friendly, ideal for conversations and a quiet night out.
3. Juan Sabor
For a more authentic experience, visit "Juan Sabor," a typical Medellín bar that features live music with local bands. Here, you can savor Colombian music and culture while enjoying delicious traditional dishes and drinks.
Nightclubs in Medellín: Dance Until Dawn!
1. Mango's Discoteca
If you're ready to move your feet to the rhythm of Latin music, Mango's Discoteca is the place for you. This nightclub is known for its diverse music, including salsa, reggaeton, and electronic music. Get ready for a night full of dancing and fun.
2. Sala Rosa
For a more exclusive experience, head to "Sala Rosa." This luxury nightclub offers a sophisticated atmosphere with renowned DJs and an impressive dance floor. Make sure to dress appropriately, as elegance is highly valued here.
3. La Octava
For electronic music enthusiasts, "La Octava" is a must-visit. This underground nightclub is known for its international DJ sets and unique atmosphere. If you're looking for a more alternative nightlife experience, this is the perfect place.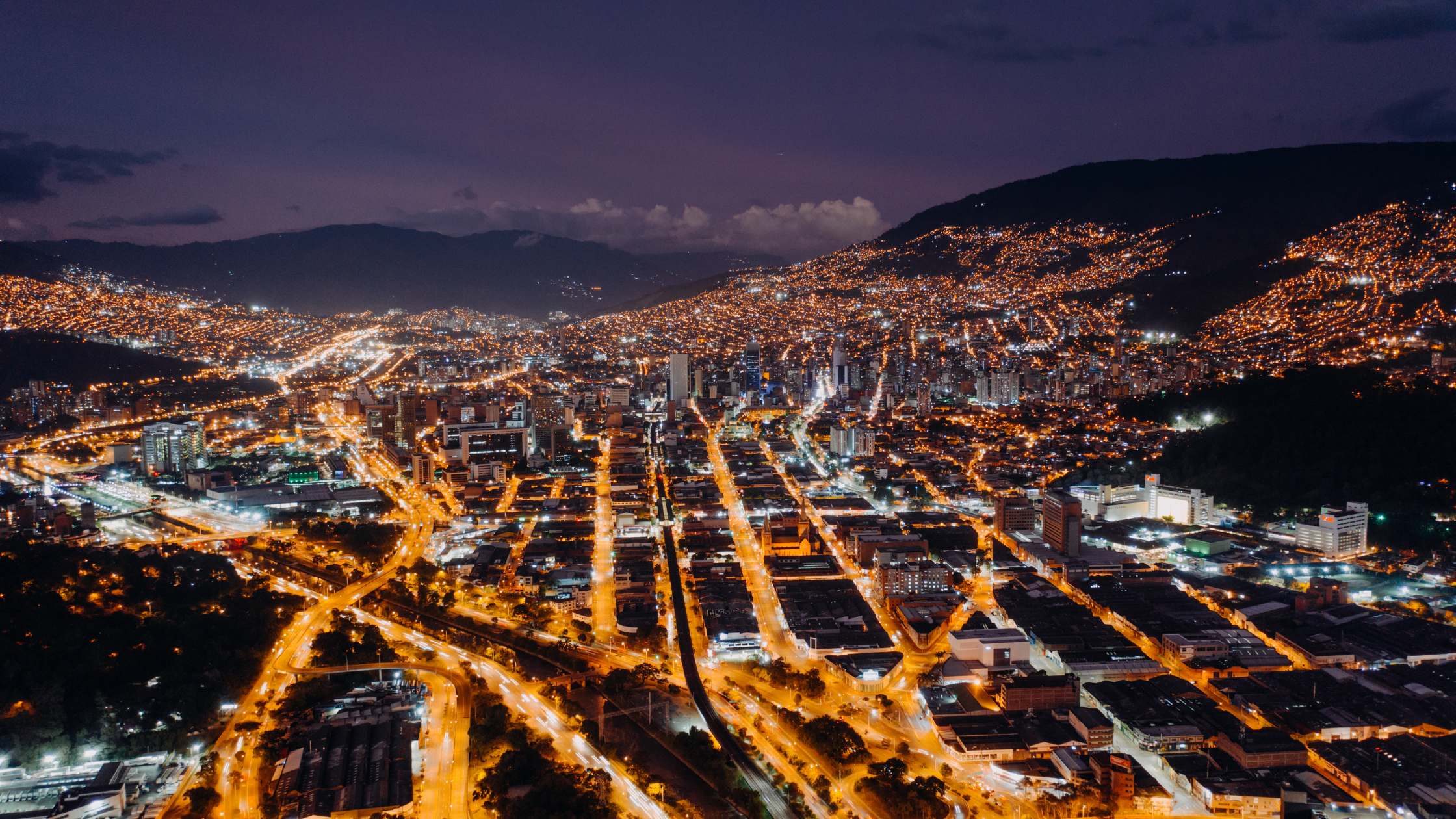 Places to Enjoy Live Music in Medellín
Medellín, known as the 'City of Eternal Spring,' is not only celebrated for its breathtaking landscapes and vibrant culture but also for its rich and diverse music scene. As the sun sets over this Colombian metropolis, a symphony of live music venues comes to life, offering visitors and locals alike an unforgettable auditory experience. In this guide, we'll take you on a melodic journey through the top 'Places to Enjoy Live Music in Medellín.' Whether you're a fan of salsa, rock, or traditional Colombian tunes, Medellín has a stage and a sound to suit your every musical desire.
1. Hard Rock Café Medellín
The Hard Rock Café in Medellín is the ideal destination for rock and live music lovers. Here, you can enjoy live performances by local and international bands while savoring delicious food and drinks.
2. Bar Kukaramakara
If you're looking for a more eclectic experience, check out "Bar Kukaramakara." This place is known for its diverse musical lineup, including live music and comedy shows. It's the perfect spot for a fun and entertaining night out.
3. Teatro Metropolitano
For a unique cultural experience, check out the schedule at the Teatro Metropolitano. This iconic venue offers a wide range of events, from classical concerts to contemporary artist performances. It's a perfect place to appreciate the cultural richness of Medellín.
Safety Tips and Preparation
Always carry valid identification and ensure you meet the age requirements to enter bars and nightclubs.
Use reliable transportation apps to get around the city at night.
Stay alert and in groups in less crowded areas at night.
Consume alcohol responsibly and avoid excessive drinking.
Always follow the instructions of security staff and venue personnel.
Enjoy the thrilling nightlife of Medellín! Remember that safety comes first, so have fun responsibly and create unforgettable memories in this incredible Colombian city.